T-Shirt Style Guide
The t-shirt is the most popular and flexible pieces of clothing when it comes to apparel. Dress it up or dress it down, the t-shirt can be paired with just about any outfit. So how do you choose which shirt is right for you? Here are the most popular styles in the promotional products industry  that will help you narrow down the perfect t-shirt for you:
The Crew Neck:
This classic cut has a round neckline and comes both collared and collarless. They are simple and basic and work for every size and shape. The term "crew" actually derives from a crew that operates a ship, as the crew neck was most commonly worn by the Navy under their uniforms. This is an everyday, casual style shirt.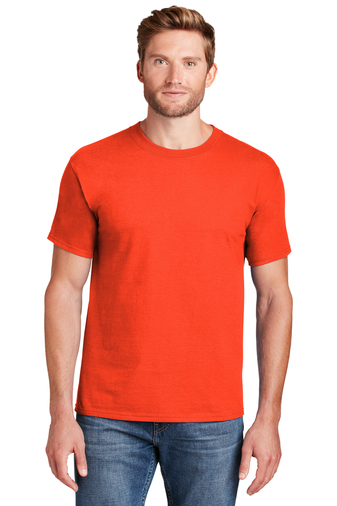 The V-Neck:
Just like it's name, the V-neck shirt has a neckline that is in the shape of a "V". This style shows off more of the chest area and tends to be worn more by women than men (although men wear them often). This style tends to be a little more trendy and looks great under cardigans, vests and jackets as a layering piece.
Pocket-Tee:Â 
Although pockets have been a part of clothing for hundreds of years, the pocket-tee became more popular around the 1950's. The chest pocket provided a convenient location to store cigarettes, pens, and other small items (https://www.shirtmax.com/blog/pocket-tees-came-history-shirt-pockets/). Normally placed on the left chest, the pocket-tee also adds another fun element of decoration options, with opportunities to print on the pocket or above the pocket.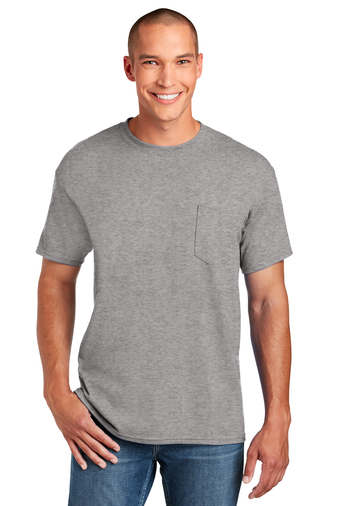 Raglan Shirt:
Also known as a baseball shirt, this style is known for its sleeves, which extend from the arm to the collar and normally are in a different color than the rest of the shirt. The sleeves on a raglan shirt are commonly a 1/2 or 3/4 length sleeve, which makes it a more mobile piece to wear for athletics. Even though these styles are commonly seen in baseball, the raglan has become a fashion statement.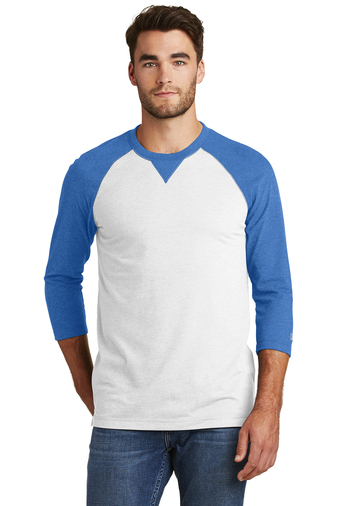 Henley Shirt:
A Henley characteristics are collarless and a pullover style. They have a rounded neckline and placket, which is approximately 3-5 inches long and normally have anywhere from 2-5 buttons or snaps that extend down the front of the shirt from the neckline. Henley's come in both short and long sleeve styles, as well as numerous materials and fits. These are are great option for employees working at a trade show, as they are fashionable, yet flexible.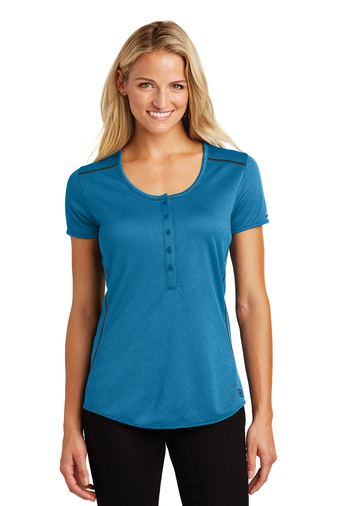 Polo Shirt:Â 
This style originated in India in 1859 for polo players. They are also know as "golf shirts", as they are part of the traditional gear worn on golf courses. Normally with short sleeves (but also available in many long sleeve versions) and 2-3 buttons, these shirt styles are commonly worn by men in a corporate setting as they pair well with dress pants or jeans. Polo's are collared pieces and sometimes also come with an optional pocket. Polo's are usually made with a polyester material, which makes them more breathable and allows for more movement.
When choosing the right style of shirt for your corporate apparel, consider how and where it will be worn, the type of decoration you'd like to use and who will be wearing it. Using this guide will help you narrow down what to consider when choosing the correct apparel for your employees and events.